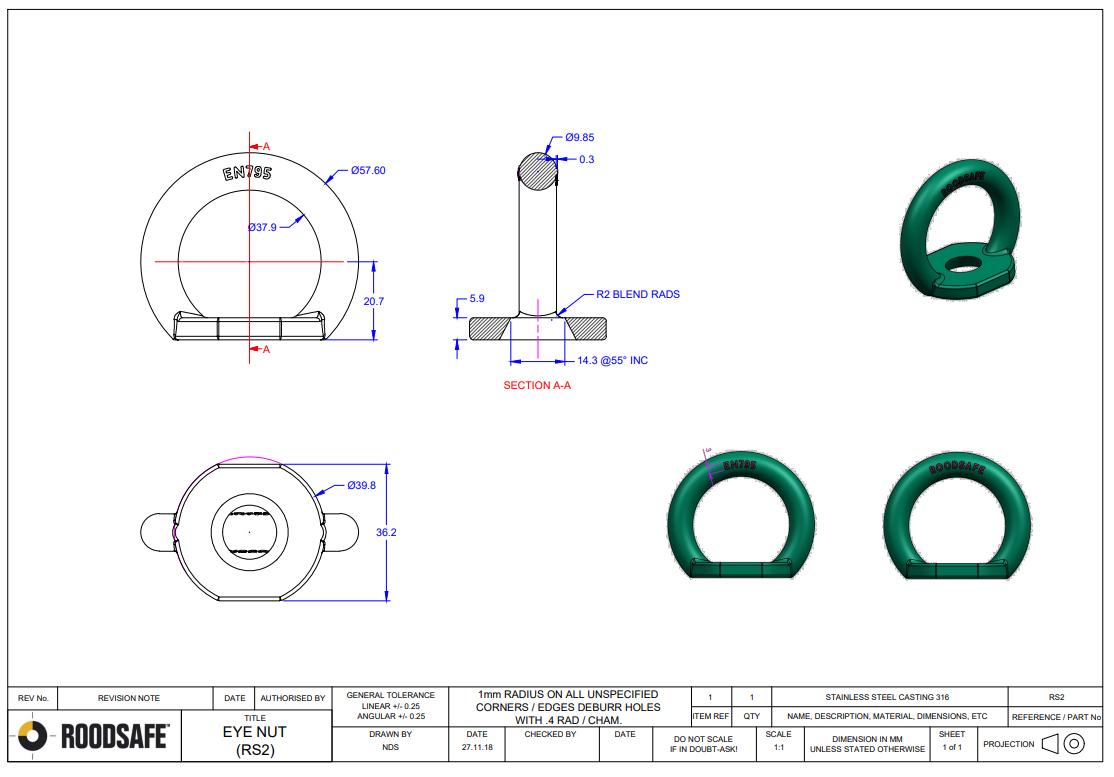 Safety eyebolts and single point anchors can be installed internally or externally to brickwork, concrete, steelwork and cavity walls. Safety eyebolts can come in a fixed or removable fitting allowing the user to remove the eyebolt if required for storage or aesthetic purposes. These anchors can be used for a variety of tasks including maintenance and cleaning works and as a transition point to another height safety system.
Technical Datasheet
Materials
316S Stainless Steel
Strength
Static Strength – 45kN
Quality Control
ISO 9001
Approvals
Complies with EN795 Class A1 Anchorage Device
Notes
1. The eyenut can be fixed directly to most structures.
2. Designed for us with cable guide to form the standard intermediate support. Cable guide should be threaded through the eyenut as the cable is installed.
3. Use M12 bolts minimum grade A4/70 for fixing.
4. Eyenuts must not be welded to structures.
5. Eyenuts can be used as end anchors.
6. Eyenuts can be used as a single point anchorage for the attachments of personal protective equipment.
7. Eyenuts must be installed and tested in accordance with EN795 and BS7883.
8. If used as a single point anchorage then a warning notice.