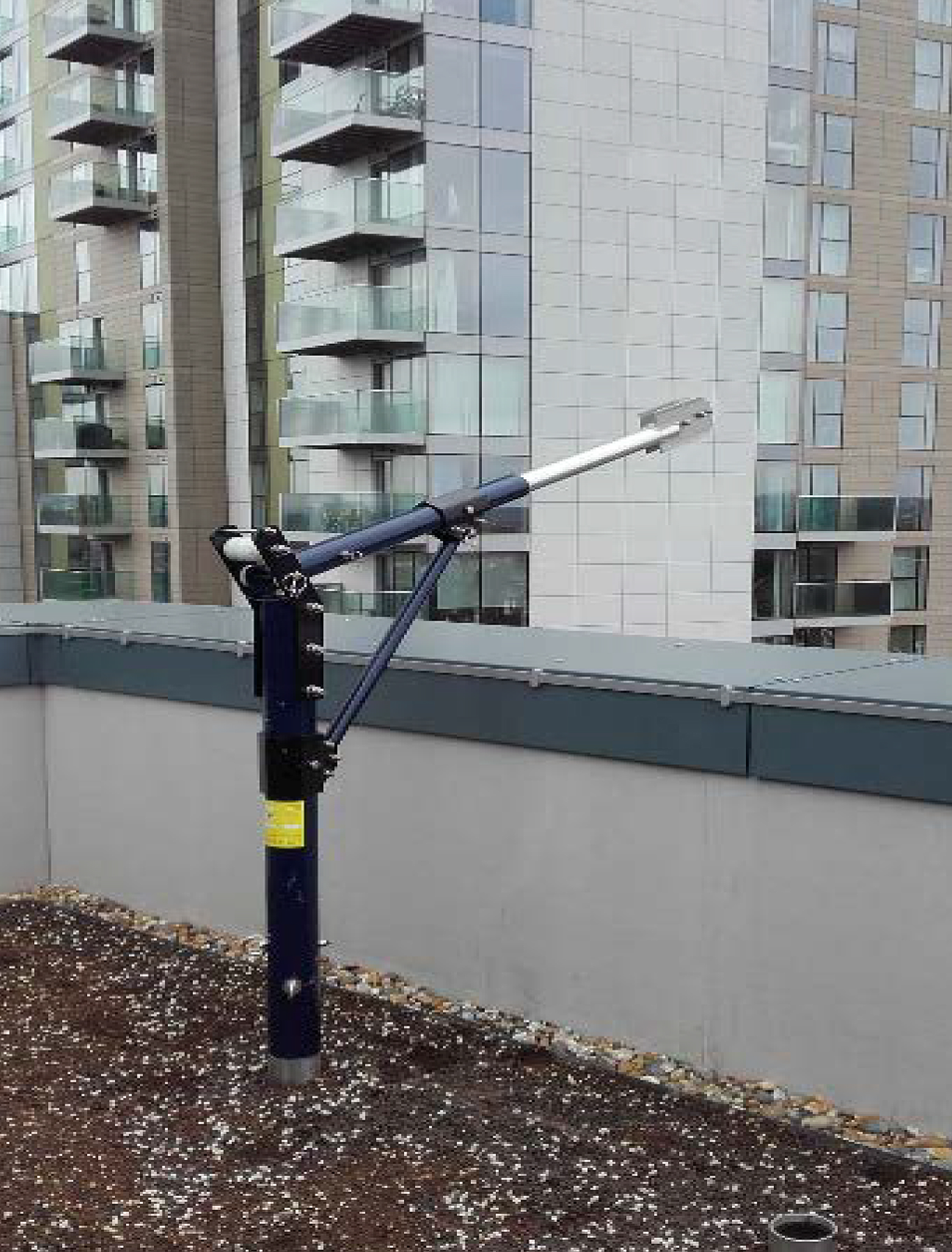 Davit systems will generally be placed in areas where access is needed to the side of a building where it may be unsuitable to use a ground level crane or conventional abseil points, this may include; Multi-story buildings that may be in areas where use of a ground lift would be restricted such as high traffic areas or densely packed cities, buildings with balustrading or parapet walls that would interfere with a normal abseil anchor such as balconies or publicly accessible roofing. In many circumstances they are used for the suspension of personnel in the form of either an abseil or cradle systems. Due to the load in which Davit Arms can support, it is required to have them test & inspected regularly as per the standards and regulations. Mobile Davit Arms are a cheap and mobile solution to allow for suspended rope access maintenance works to be carried out safely and effectively.
A davit system often takes one of two forms;
• Permanent Davit
• Permanent Socket and Temporary Davit
As Davit systems are classed as an A1 category system they require inspecting and testing at 6 month intervals or following a fall on the system as per LOLER Regulations.
Roodsafe are able to offer comprehensive testing and inspection of these systems to ensure all your height safety equipment is in sound working order and is compliant.
The following standards are applicable when testing and inspection Davit systems;
• BS EN 7985
• BS EN 7883
• LOLER – in accordance with BS EN 795
​