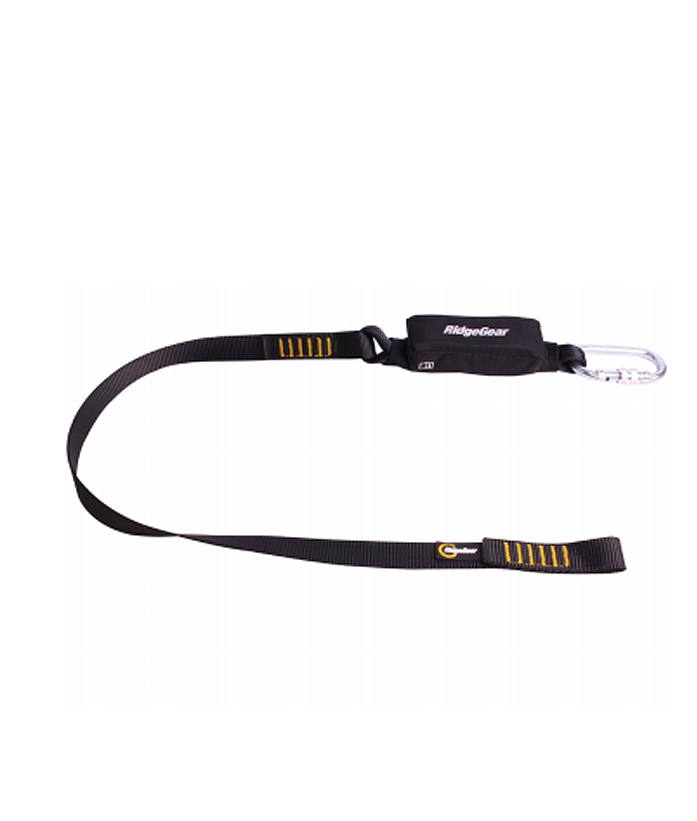 Product ID:
RGL1
Product Name:
Single Leg Webbing Lanyard &
Shock Absorber
An industry standard, and usually the minimum
equipment issued/required with a harness for
anyone working at height.
We use 32kN polyester webbing to manufacture
this product which helps give the product a longer
life. It is also treated with a water repellent coating
which also extends the life of this product. This
lanyard should be used when the operative is
working from a static position, connected to a
fixed anchor point.
If movement between anchorages is required, a
twin leg lanyard should be used (RGL3) to provide
constant protection.
Accredited to: EN 355:2002
Web material: 26mm water repellent polyester 32kN
Fittings: RGK1 and any compatible EN 362 connectors
Max arrest force: <6kN Length(s): 1.3m 1.8m
Features: Shock Absorber