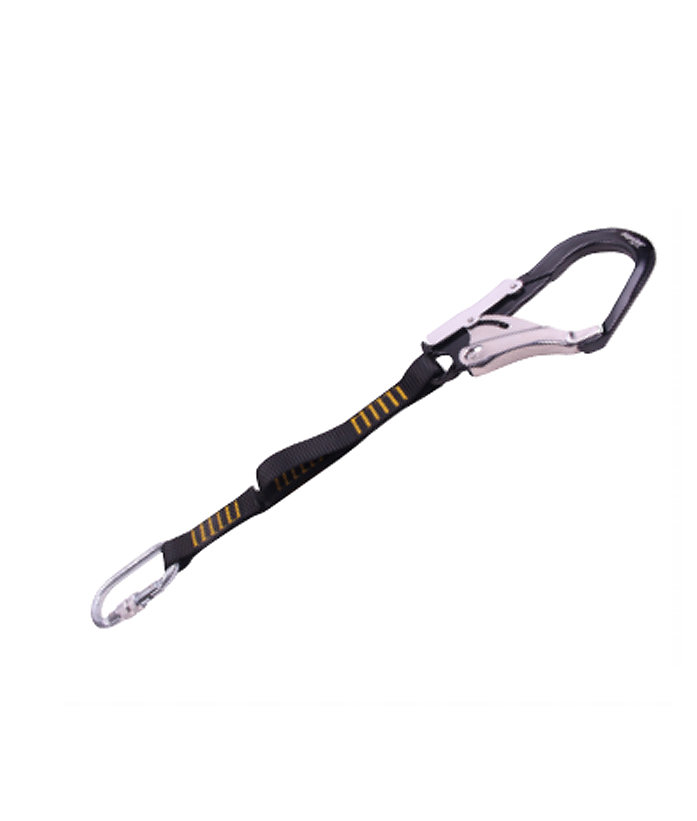 Product ID:
RGL31

Product Name:
Ladder Restraint Lanyard

This short lanyard has been specifically designed
for ladder restraint when a shorter lanyard is
required. The two attachments points can be used
to adjust the length between yourself and the
ladder when climbing.
The restraint lanyard can only be used for work
restraint because there is no shock absorption built
into the system. It should never be used to extend
another fall arrest product.
We use 37kN polyester webbing to manufacture
this product which helps give the product a longer
life. It is also treated with a water repellent coating
which also extends the life of this product.
Accredited to:
EN 354:2010
Material:
26mm Water repellent Polyester 37kN
Fittings:
RGK11SL
RGK1
Max arrest force: Restraint only not to be used as fall arrest
Length(s): 0.56m, can be reduced to 0.44m
Features: Scaffold Hook