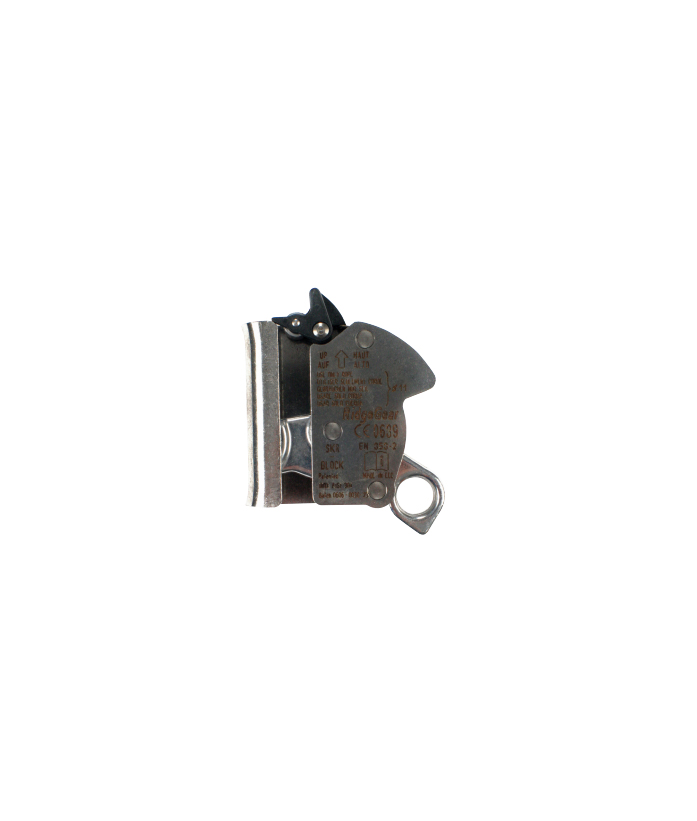 Product ID:
RGA12

Product Name:
Kernmantle rope grab
The RGA12 is designed to provide vertical fall
protection to operatives ascending/descending a
ladder or structure. This version of the rope grab is
for use with 11mm kernmantle rope only.
In use, the RGA12 should be connected directly to
the chest attachment of a compatible harness via
a karabiner. This ensures that the operative is held
close to the structure and in the event of a slip,
the fall distance and loading on the top anchor and
user is minimal. Additional fall protection should
be used to protect the user when detaching from
the device at height.
Accredited to:
EN 353-2:2002

Material:
Stainless steel body with alloy cam

Weight:
0.8kg

Max. force:
<6kN (with compatiblw rope e.g. RGRO11)
Features:
Safety Lock